This page describes the restoration progress to date:
January 2009
Thanks to Forum Members Owr3 and Eeggers I have a top. Erik (Eeggers) provided me with plans for the top drawn from his machine and Oscar (Owr3) made the top for me. Oscar did a great job of fabricating the top. You may want to talk to Oscar about a top for your machine.
Here is the top on my machine.

May 14, 2007
Done.. Other than a top panel, it is operational.
April 1, 2007
All of the wiring is connected with the exception of the final cord to the wall. I still need to put the panels around the bottom, install the glass, and the bottom doors
on the back. I can almost smell the popcorn!!!!!
Front and Back of Machine
Middle Lights
Inside top of machine.
The Kettle. The chrome is worn through on it as seen in the left-hand photo.
Underside of Top.

Salt Dispenser. Looks good, but is frozen. Anyone have a replacement?

Nov. 21, 2006
Top of machine
Panels for the top of the machine. See the condition before paint below.
October 12, 2006
The Reassembly has begun:
I have the Top and Panels back from the body shop. They look great. Will post picture soon.
July 18, 2006
Progress continues. I have acquired a cash drawer, some aluminum t-molding, and electrical switches. The panel and top have been sent to an auto body shop for prep and paint.
Top of machine from above (after removal). As you can see, it needs some rust removal and patching, plus paint.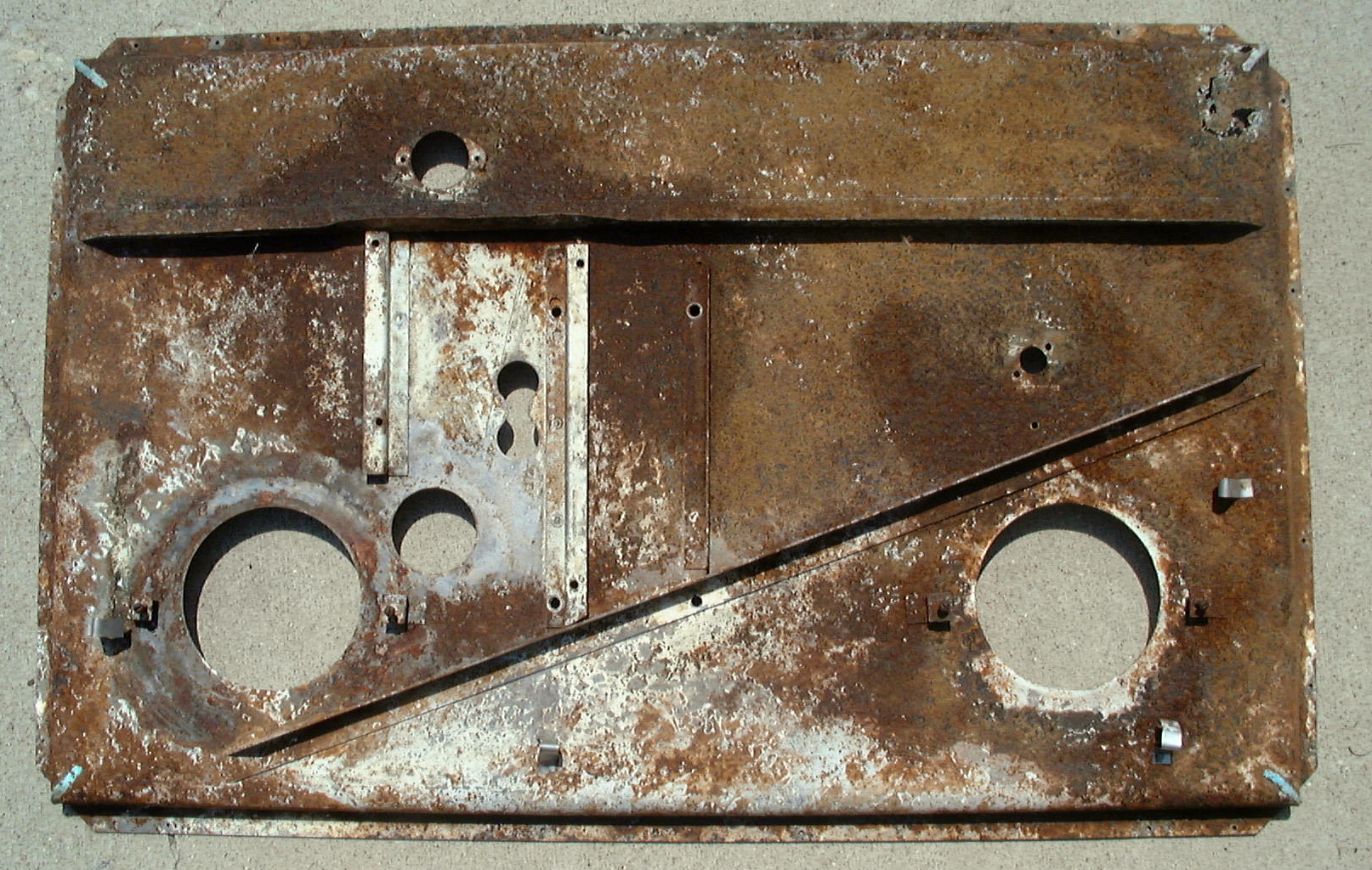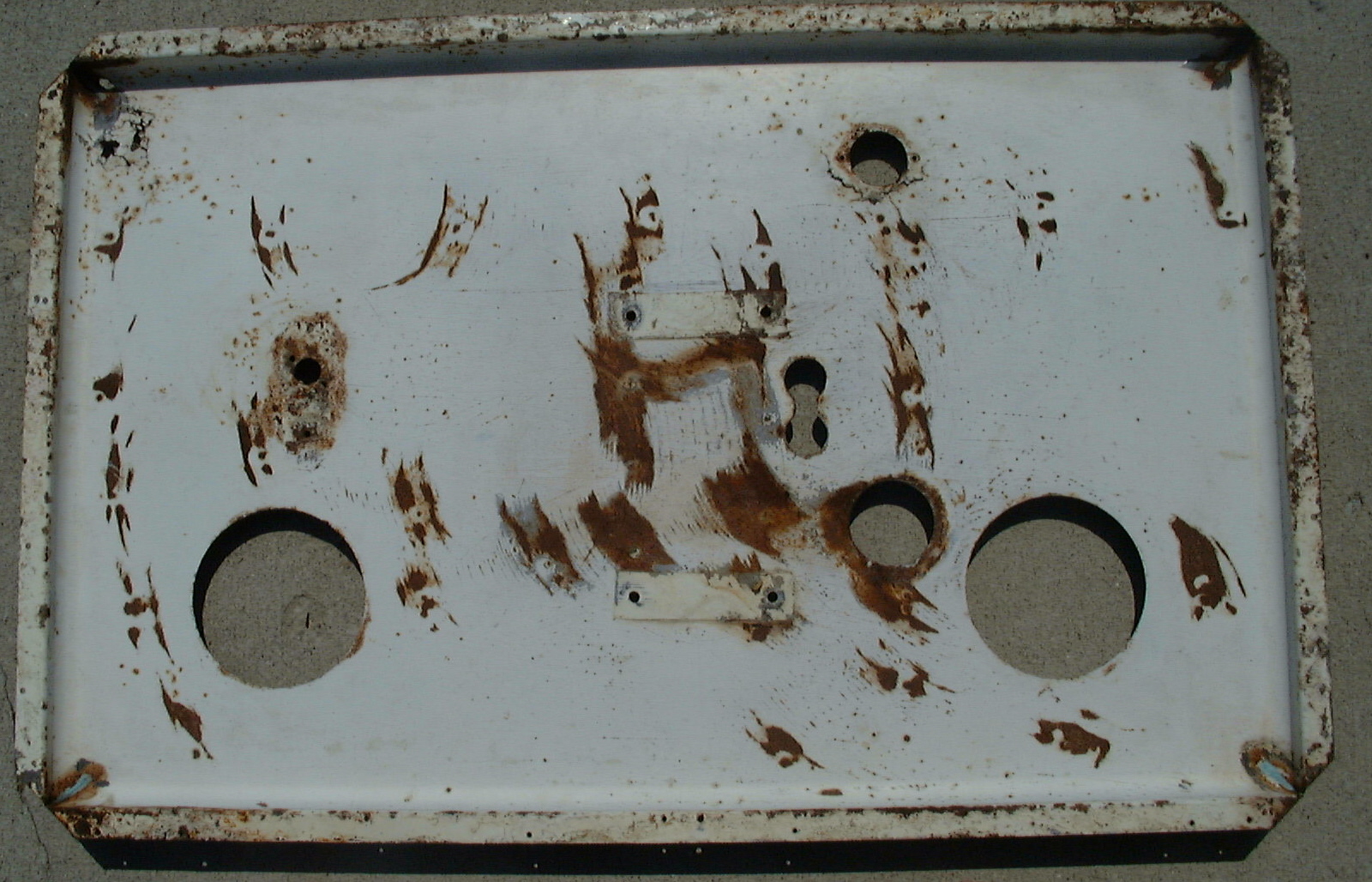 Bottom panel (sent out for paint) showing original ivory paint that was covered by molding: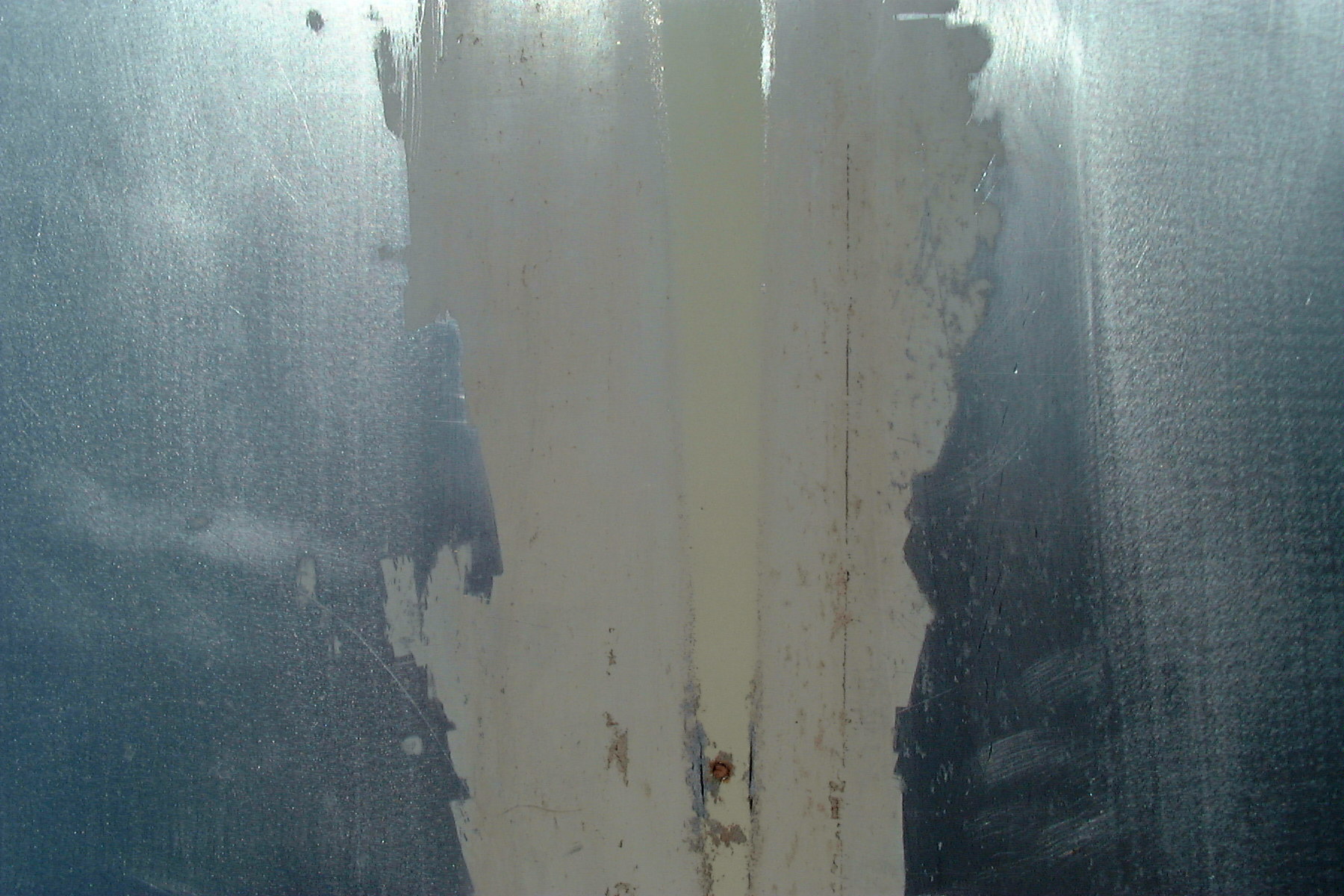 June 6, 2006
So far, I have been taking the machine apart to identify parts that will need to be replaced, as well as make it easier to clean.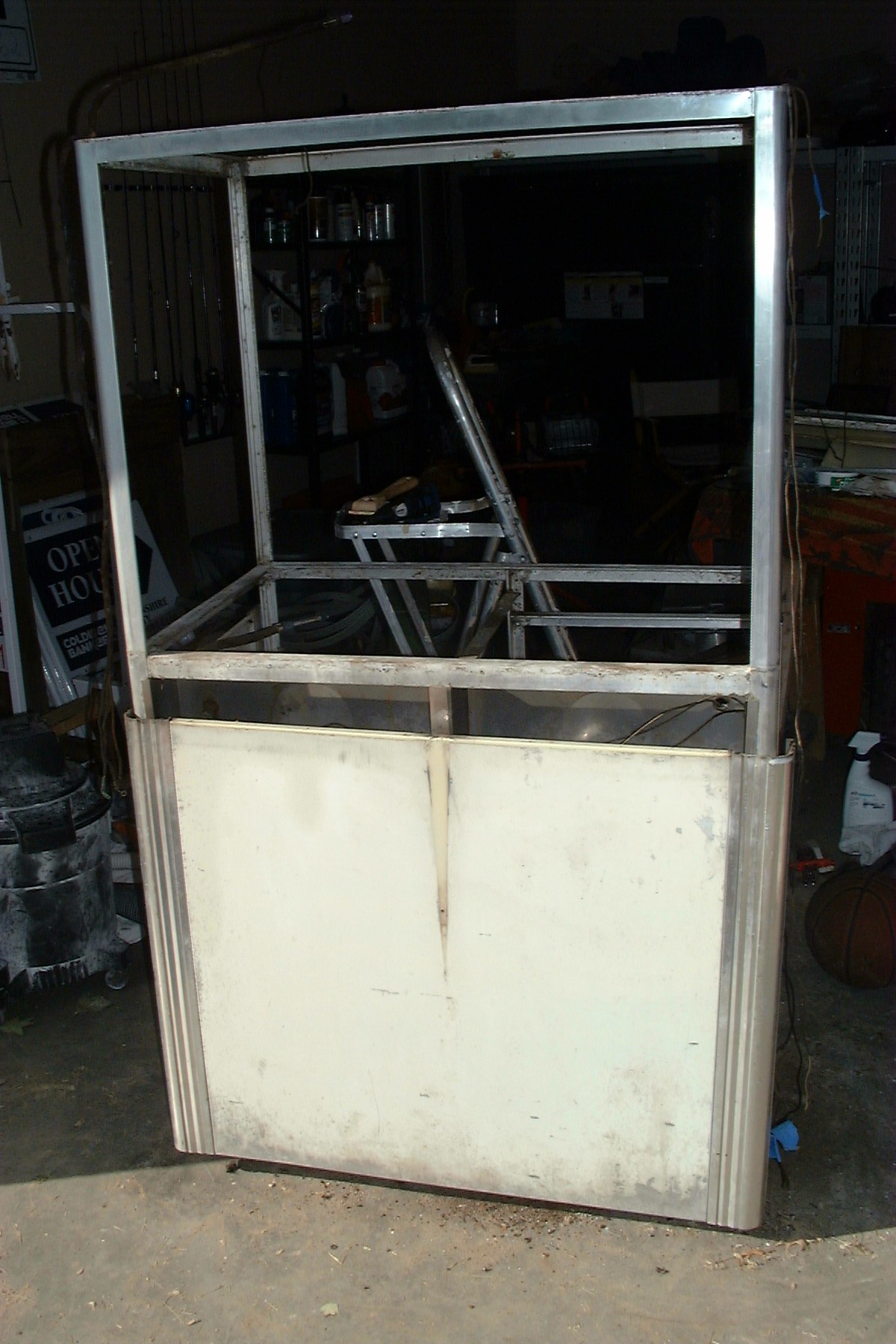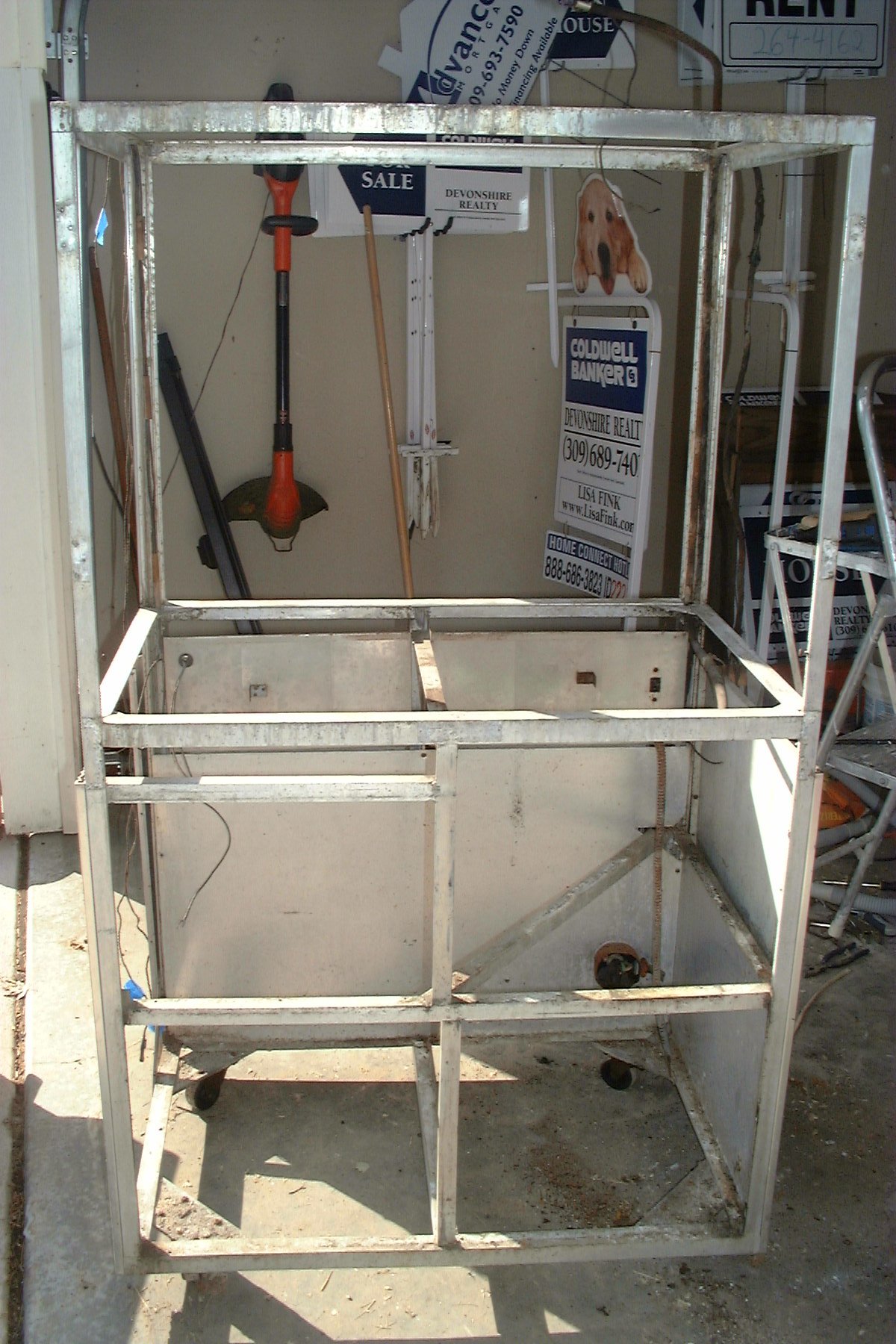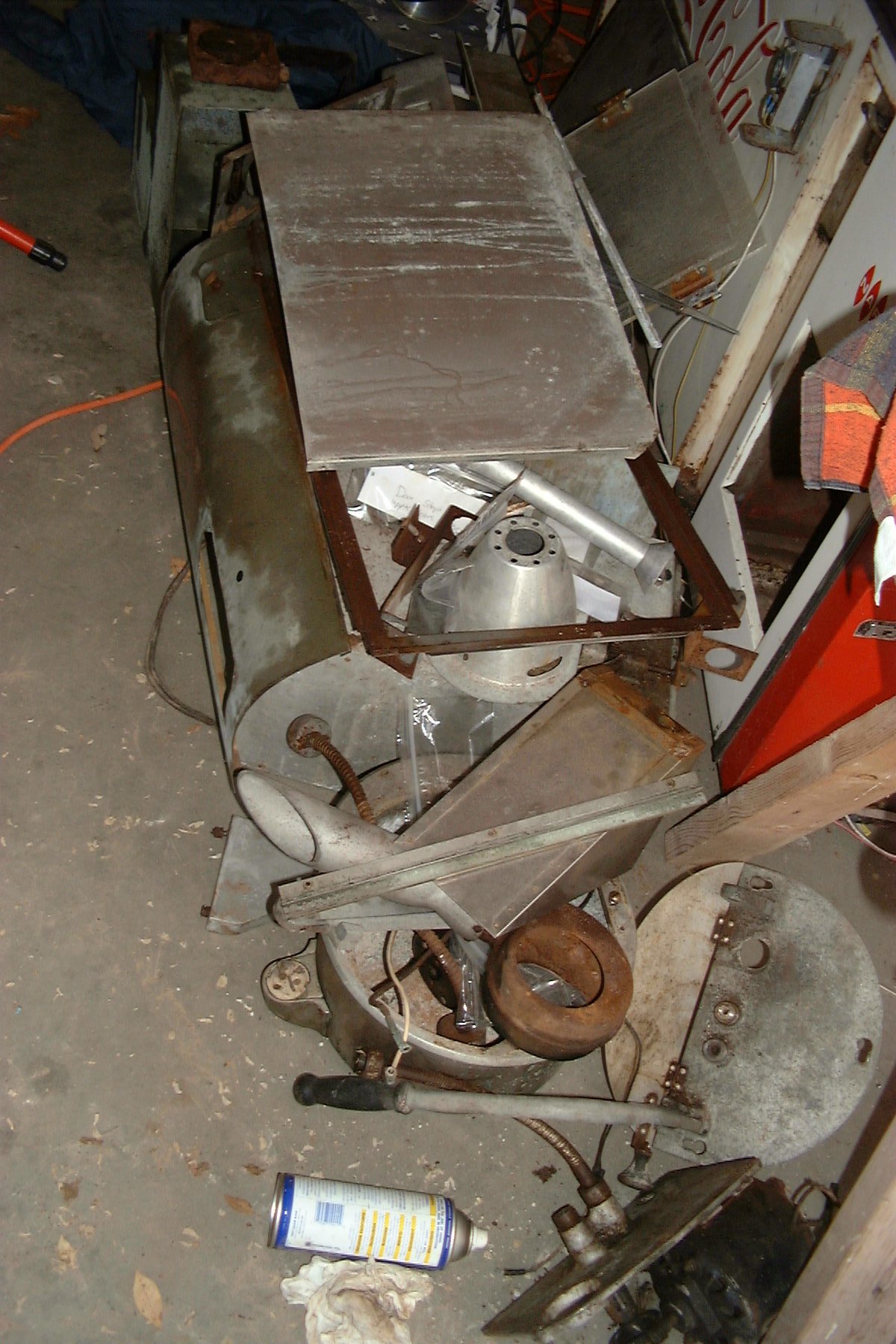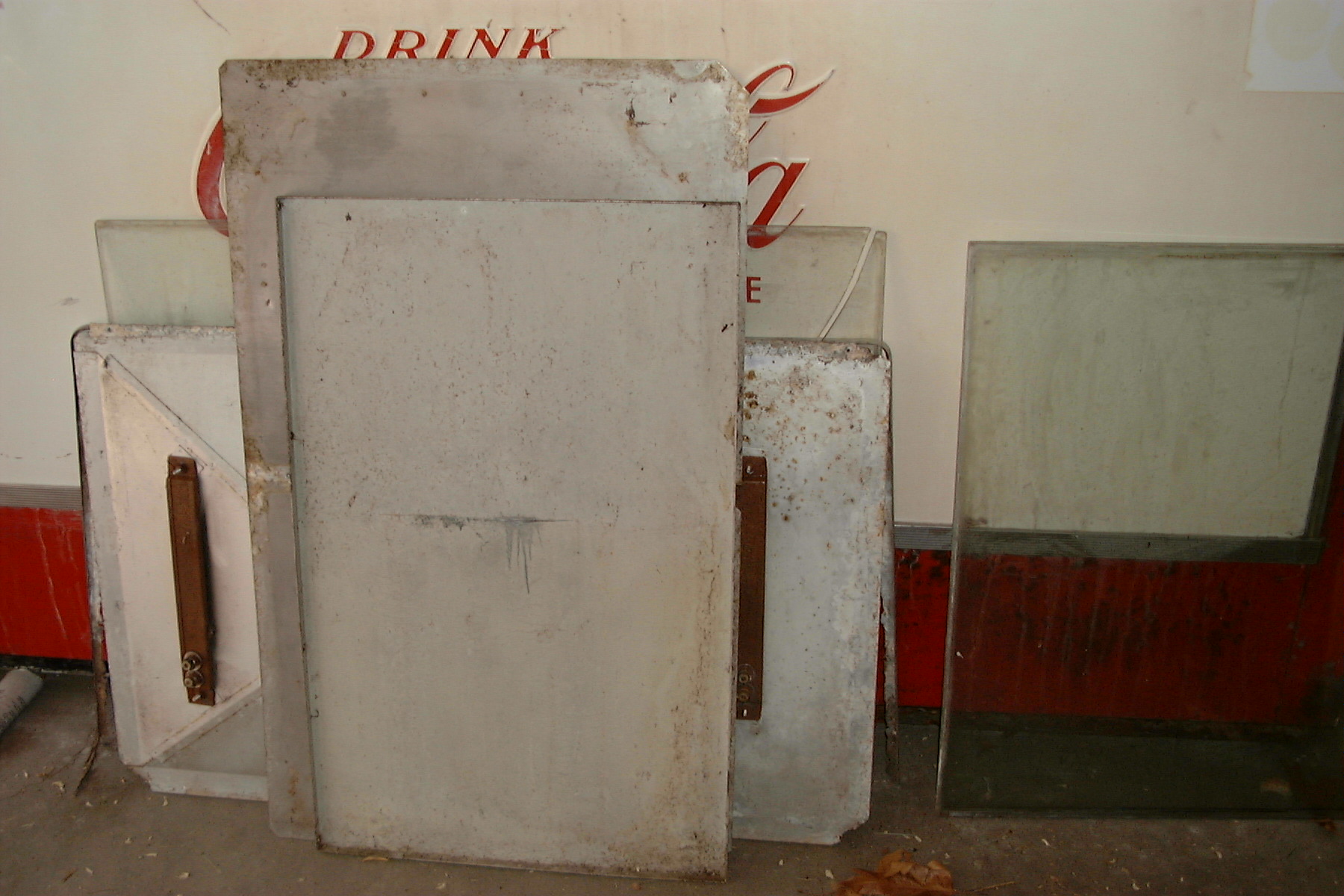 Time has not been good on the machine. I have found salt everywhere. This in combination with moisture has resulted in some corrosion. This is especially true on the top of the machine. I have removed all of the Plexiglas, trim, motors that were on top of the machine, plus the kettle that is bolted to the top. I will be sending the top out to be sandblasted, have the rust holes repaired, and to be painted. I will also send the three panels out to be painted.
All of the electrical wiring will need to be replaced, including the switches. It is rotten, and obviously unsafe. I will need a new piece of glass for the front. A cash drawer, which I am in the process of purchasing. New handles are also needed. I also need the aluminum t-molding that goes around the top of the machine. Many parts still to be inspected, so the list may grow.